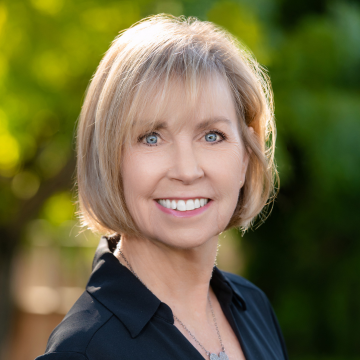 My team and I appreciate your time and commitment to finding the most
highly qualified real estate professional to help you purchase your home
or investment property. We believe that FOR SALE BY FORSEY GROUP is
the right team for the job. Our team is a full-service organization
dedicated to helping you with all aspects
of real estate – from buying your first home,
subsequent purchase of your next primary
residence, to building a property investment
portfolio or helping a family member with their
home purchase.
We promise to provide you with the highest
personalized customer service and will
continually strive to stay on top of current real
estate trends and the technology involved in the
home buying process and make it as efficient
and hassle-free as possible for our clients.
More than anything, we love to help people
realize their dreams and work tirelessly to get
where you want to be!
Cricket Forsey
503-515-1217 | cricket@forsalebyforsey.com
Realtor®, Principal Broker at For Sale by Forsey Group
Master's Circle: Diamond-Platinum
Certified Luxury Home Marketing Specialist
Cricket is a full time Realtor®, serving as your specialist in all aspects of Portland real estate. She loves the opportunity to use her knowledge of the changing market to guide her clients toward a successful sale. Through strategizing and negotiations Cricket gets her sellers top dollar for their homes while minimizing bumps along the way.
Kaylee Price
Business Development & Assistant to Cricket Forsey Kaylee@forsalebyforsey.com
Kaylee is the newest member on our team, working toward her Real Estate license while focusing on our business development. Prior to joining our team, she interned with a local advertising agency, and had many years in customer service before shifting gears into e-commerce direct sales & account management. She's very much a people person & her experience helps provide a full scope perspective in our client service relations. Kaylee's main focus on our team is to provide support within, while providing additional support to our clients where needed.
Cindy Bulmore
Professional Stager at Simply Staging
Cindy assists clients in inexpensive home transformation allowing the best features of a property to shine. As a former realtor, Cindy understands what it takes to get a "Sold" sign in the front yard and works with our sellers to prepare their homes aesthetically to be placed on the market. Staging plays a large role in getting top dollar for your home.